Before you install Boxifier you need to install the Dropbox desktop client. Once you install Dropbox and configure it with the desired Dropbox account, you are ready to install Boxifier.
Install Dropbox
Download and install the Dropbox desktop client from https://www.dropbox.com/download.
Sign in to your Dropbox account in the Dropbox desktop client.
Install Boxifier
1. Download the latest Boxifier installer from the Boxifier website.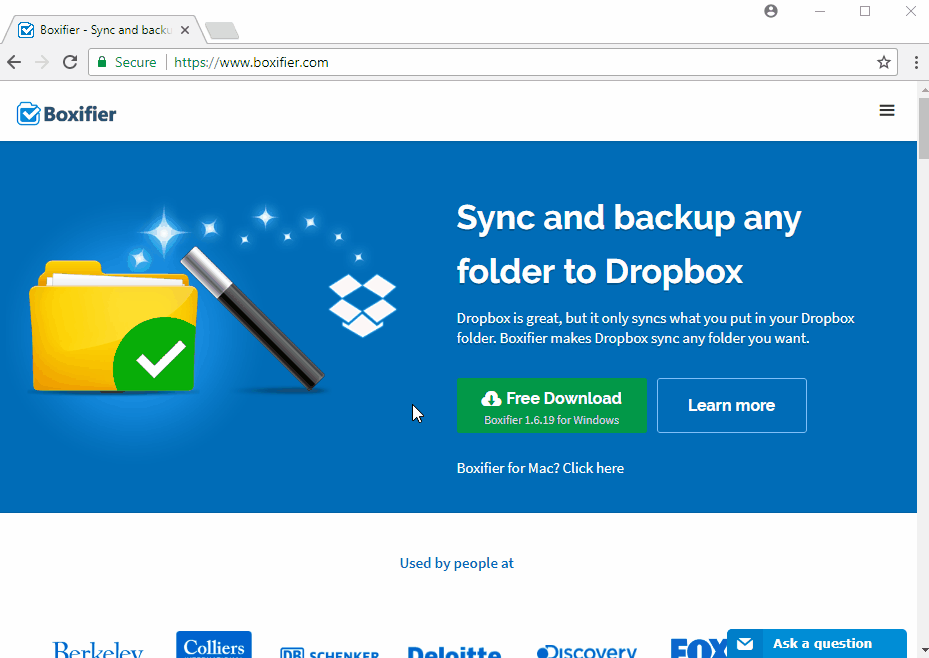 2. Double-click and run the Boxifier installer.
3. Read and accept the license agreement, then click Next to install.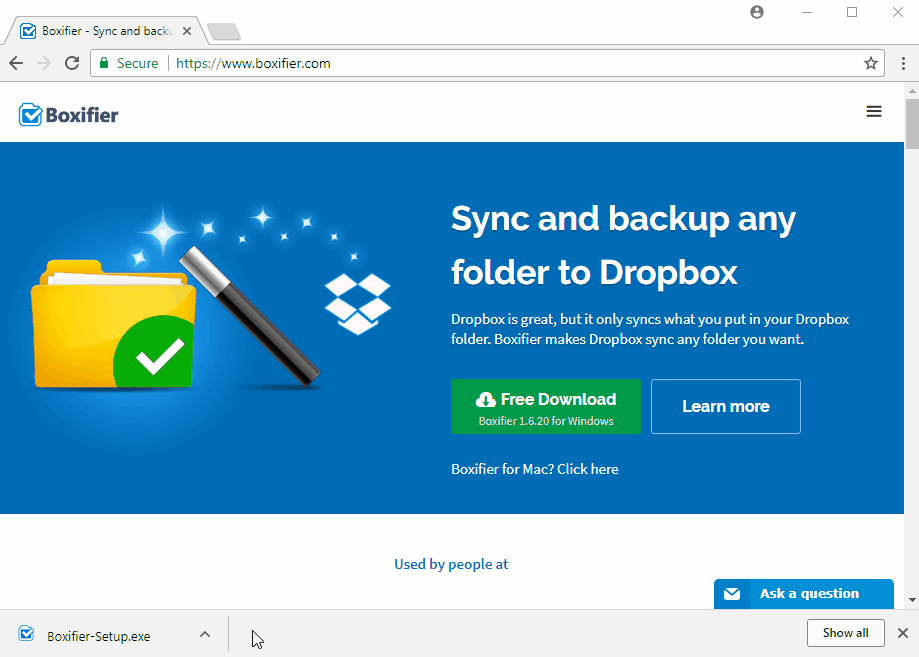 4. In the welcome screen:
If you purchased a Boxifier license key click I have a premium license, enter your license key and click Upgrade to activate it.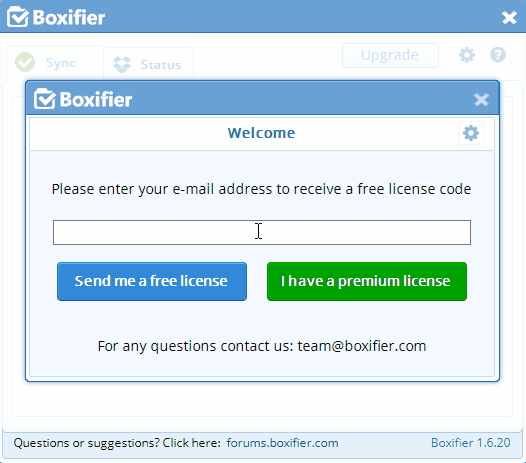 If you are evaluating Boxifier you can enter your e-mail address and click Send me a free license to receive a free license. After that, check your e-mail and enter the code received and click Get free license.
5. You should now see the main Boxifier window: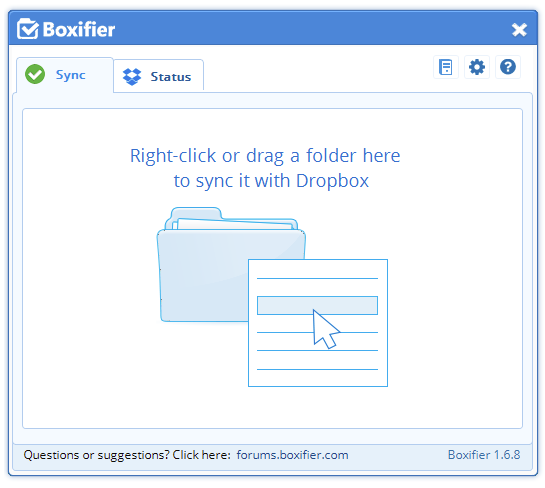 Once you are done installing Boxifier, you are ready to setup folders to be synchronized.